Our Family African Safari Park Adventure
This post may contain affiliate links. Please read our Disclosure Policy for details.
Over the weekend our family spent the day at the African Safari Wildlife Park in Port Clinton, Ohio.  This was our family's very first African Safari adventure.  Thanks again to the people at the African Safari Park for hosting us on this amazing adventure so we can share everything about this incredible place. 
The Drive Down….
The safari we visited has the option of walking- thru or driving- thru. We were doing both!  It's about a 3 hour drive so we got up extra early to beat the morning traffic.  
Manny did his very best to stay awake during the drive down but didn't make it.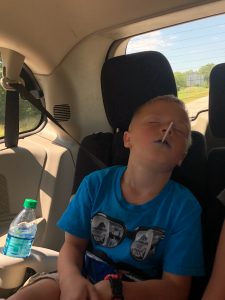 After 2 hours of driving my hubby took over and I took a quick group selfie before entering the park.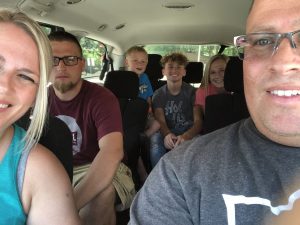 YAY! We're here!
While waiting in line to get in we could plainly see this very large sign. This might cause concern for some but it just added to our excitement!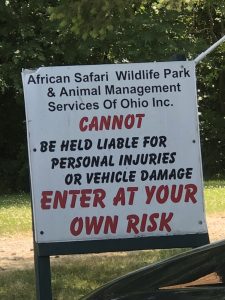 First up, walk- thru safari…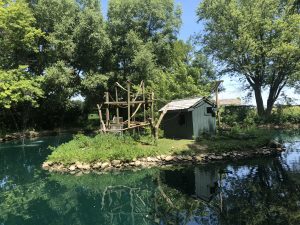 This cute little pond was our first stop.  It is hard to see but there is a monkey's butt hanging out the little green shack's window. There was also some water fowl and a food dispenser to buy food to feed them.  Further on down we came upon some peacocks and one noisy but beautiful parrot.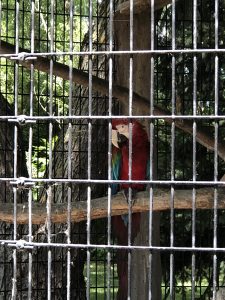 My oldest son loves turtles so he was happy to see the tortoise exhibit.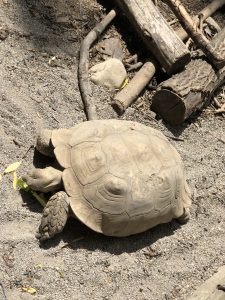 We made some spiky new friends…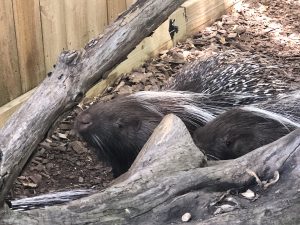 I didn't realize how big porcupines were! During different times of the day you are able to feed them. Thankfully that time had passed and it would be another 2 hours before the next feeding time….lol!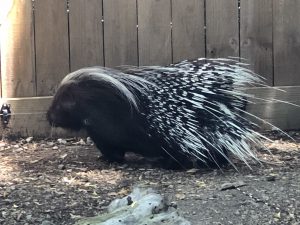 Up next Bunny Row…..
The rabbit exhibit was like a huge wooden playpen just filled with cute fluffy bunnies laying all sprawled out everywhere you looked.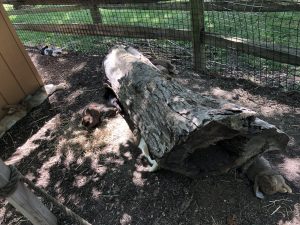 Aviary Adventure…..
The Aviary was the highlight for us all.  Birds were flying everywhere!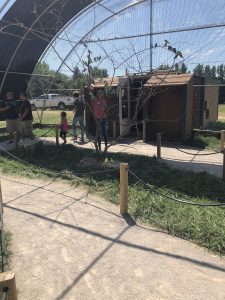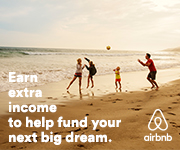 We each had our own birdseed Popsicle sticks, which you are able to buy before going in. As soon as the birds saw one of these sticks they flew right to us. We weren't quite ready for such a quick greeting.  It was quite comical.

Manny was a bit scared at first but once he realized they were harmless he didn't want to leave!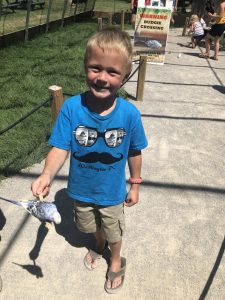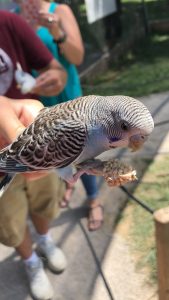 Unfortunately we were not able to leave without at least one of us being bird bombed.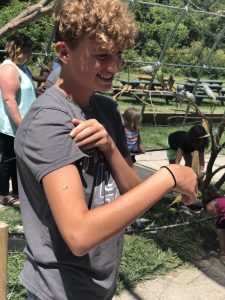 The moment we had all been waiting for…. the drive- thru safari!!!
We wanted to save the best for last and we were not disappointed.  Before entering the gate we were reminded to follow all the rules, which you can find here. We also had to keep our windows rolled up until we drove past the red sign. The wildlife was getting a little too close to the entrance possibly making it an easy escape. 
As soon as we entered the gates the wildlife had already surrounded us from every direction and boy were they hungry!!!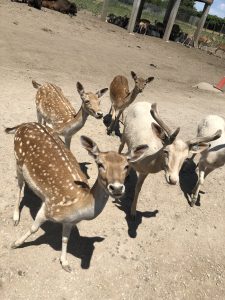 This white bison was extremely large and right up next to my window so I couldn't get a good shot.  He wasn't too happy we weren't handing out any food yet.  But we chose to follow the rules and wait until we passed the sign. Safety first!!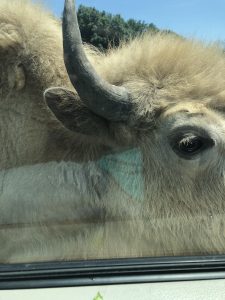 The cars in front of us were unable to move because of the herd of animals in front of them and this very large deer was being incredibly impatient.  He wanted food and he wanted it now!  He tried chewing his way to it! 

Finally we get to feed the animals!
Of course I got all the big guys on my side.  He was super hungry too. Never did I think I would be this close to a Bison! I took my time rolling my window down.
This lovely Llama was super polite and stood there patiently waiting to be fed.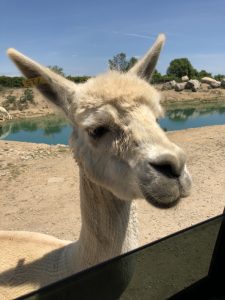 The rest of them however were practically jumping in the van…..just kidding of course.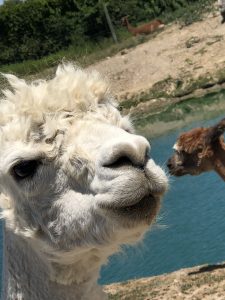 We ran out of food towards the end but luckily there was this golf cart ready to sell us some more grub.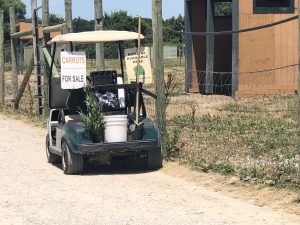 Last but not least…….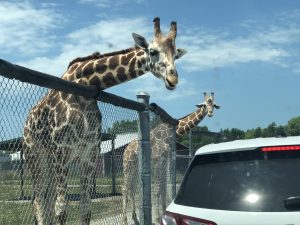 The giraffes were at the end of our tour. Up close, they are simply breathtaking and graceful. The car in front of us broke one of the rules which can be seen, NO hand feeding, but it made for a cool picture.  By the time we were able to get close they had all gone back to their enclosures and had no interest in what food we had left. : (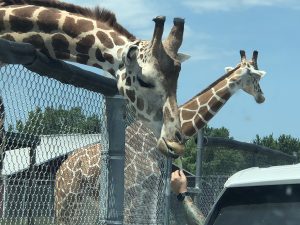 What else is there to do?
The Safari cafe has some AHHHmazing icecream!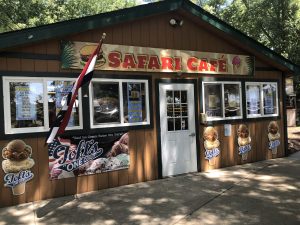 Ever been in a hurricane?  We have! Well, a simulation of one anyways.

Mining for gems…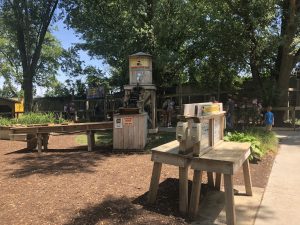 Educational Animal Shows! Who wants to see a 10-foot long albino Burmese Python??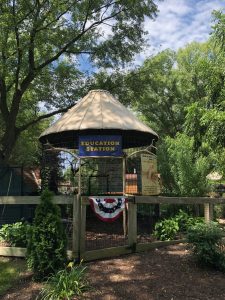 The Safari gift shop was full of goodies and we couldn't leave without getting a small souvenir.
Manny chose a boomerang.
Our first African Safari experience was a blast!  Manny says he can't wait to go back and see the birds and next time he won't be too scared to ride the camels. : )

Please follow and like us: