Four Things We Do To Keep Our Kids Safe And Healthy At The Great Darke County Fair
This post may contain affiliate links and we may earn compensation when you click on the links at no additional cost to you.
This post is sponsored by PurMist.
The 162nd Great Darke county fair is here and in full swing!
Our county fair is a big deal not only for our hometown but for our family as well.  We are one of the last schools in the county to start and it's all because of the Great Darke County Fair.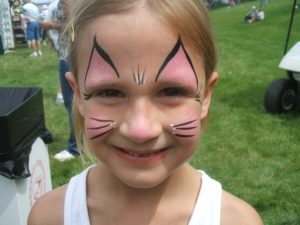 It's a mixture of bittersweet feelings for both myself and our kids as it is also a a sign of the times that summer vacation is coming to an end and school is about to begin.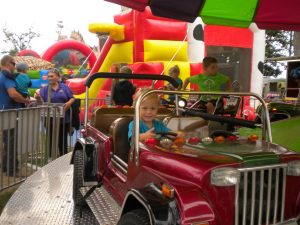 That is why we spend as much time as we can at the fair before school life resumes.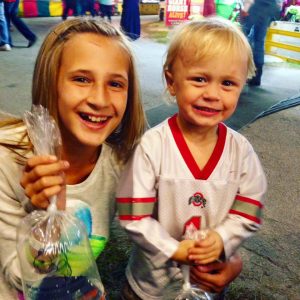 I have always enjoyed spending time with the kids checking out all the animal barns and riding rides but as our children grow older hanging out with mom and dad is no longer the cool thing to do. 😢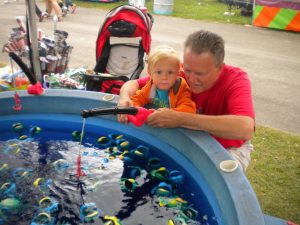 The first time our oldest son Caden, asked to hang with his friends WITHOUT us felt like daggers being shot through my heart. 💔 We had to face the fact that our little boy was growing up.
He was definitely responsible enough but is was still terrifying to watch our first born walk off into a very large crowd people all by his little self.
These rules were not meant to be broken.
To ensure our son's safety we set some clear and strict rules and guidelines before allowing our son to venture off with his friends.  Caden still doesn't know this but the first time we let him go on his own I stayed close by. Not that I didn't trust him but as a first time mom I was soooo not ready to let go!
Thankfully for the other two I have eased up quite a bit. We still keep the same rules/ guidelines for our younger two kids with only a few tweaks here and there and one recently added one that I will mention later on.
As our family fair going tradition continues our children's safety and now health is our number one priority.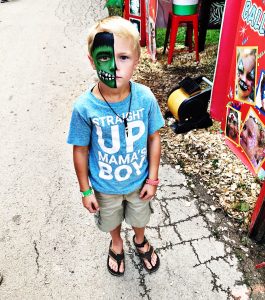 Number 1.
Create a line of communication. It has always been extremely important to us that our kids know exactly how to contact us in case of emergency no matter where they are at.  Before we gave into cell phones we showed the kids every location they could go to have us paged or call us.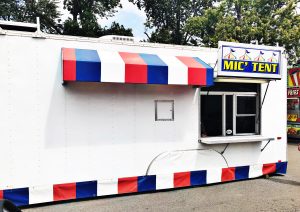 Number 2!
Stay with your pack.  When my daughter heads out for the evening with with her friends I always tell her to stay together even when heading to the bathroom.   I feel you are less likely to be approached by someone when there is more than one of you.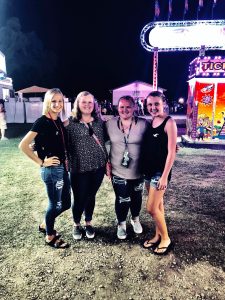 Number 3
Stranger Danger!  This one has been engraved into our kids' brains as a BIG NO NO! NEVER leave with anyone you do or do not know without our permission.

Last but certainly not least number 4
Staying germ free!! This one is our newly added rules I mentioned earlier.  The reason being? It never fails. At least one of our kids ends up being sick on the first day of school. I would bet the bank that whatever bug they picked up would certainly be linked to something they came into contact with while at the fair.
In order to ensure a healthy start to school I now arm my kids with the most wonderful hand sanitizer out there by far. No seriously. There is literally nothing out there like this. PurMist kills 99.9999% of bacteria and germs, is alcohol free, sting free, and here is the kicker….it gives you and your kiddos 6 hours of chemical free protection!!!!!  No other hand sanitizer does that!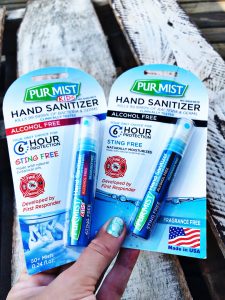 I don't just put anything on my kids. After my daughter had a severe reaction to regular hand sanitizer in kindergarten I haven't bought the stuff in years. Not until now.  Unlike the other brands that leave your hands feeling dried out and sticky, Purmist left my hands feeling moisturized and soft. Here are other reasons I love PurMist so much!
No risk to children if they lick their hands after PurMist has been applied and fully dried
Non-toxic
99.87% natural ingredients
Made with a patented formulation of botanical oils
Free of fragrances and any alcohols
 No harsh chemicals
Dermatology approved
Non-carcinogenic formulation
Non-flammable
Tested at a top U.S. independent microbiology lab to establish time kill (*See data http://www.purmist.com/site/test-data )
Certified cruelty-free and not tested on animals
Does not contain any animal products or by-products
Packaging is recyclable and also made from recycled materials

So there you have it. Our complete list how we keep our kids safe and healthy while visiting the Great Darke County Fair!  It's simple but yet effective in bringing our be-loved children home safe and sound each year.
Please follow and like us: